View of Florence (Italy)
Mihtiander 288 2014-11-18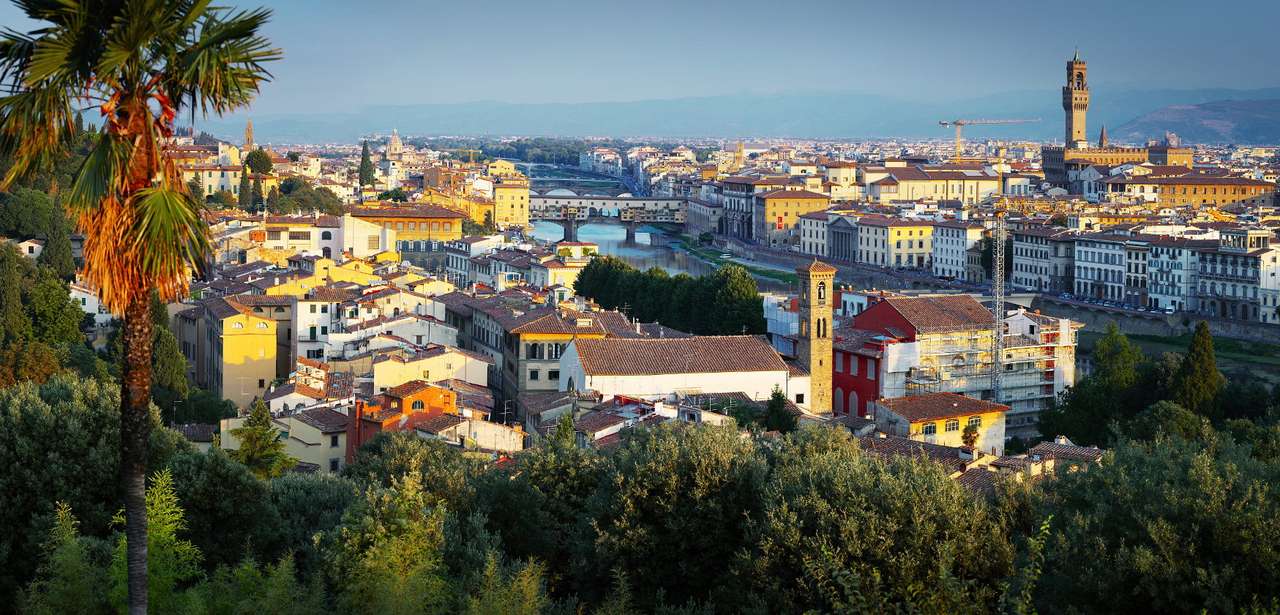 Florence is the city established by the Etruscans and the city's name was given by Julius Cesar in the 1st century B.C. During the Renaissance period such artists as Michelangelo and Leonardo da Vinci created there. The city is also known for the activity of the House of Medici. Dante Alighieri, the author of the Divine Comedy, also came from Florence. Among the most important historic buildings of the city it is a must to mentions Santa Maria del Fiore Cathedral, Vecchio Palace or Medicea Laurenziana Library. Unfortunately, during numerous floods many Florence monuments were destroyed and one of the constructions that has survived until the present day is the 14th century Old Bridge (Italian: Ponte Vecchio). The bridge was not damaged during the World War II either. In the past there were shops and workshops situated along the bridge, and today the local jewelers also run their businesses there. It is the city's landmark and a popular tourist attraction.
Best results for 24×12 size
Updated every 2 hours
city
town
landscape
tower
many
filled
large
neighbourhood
urban area
roof
building
residential area
cityscape
house
outdoor
small
train
street
suburb
home
tree
harbor
view
busy
traffic
driving
village
lined
arecales
palm tree
skyline
light
traveling
school
cloud
apartment
going
hard
Copyright 2021 www.ipuzzle.pl All rights reserved.
Solve puzzle