Almonds
Andrey Kiselev 117 2011-12-09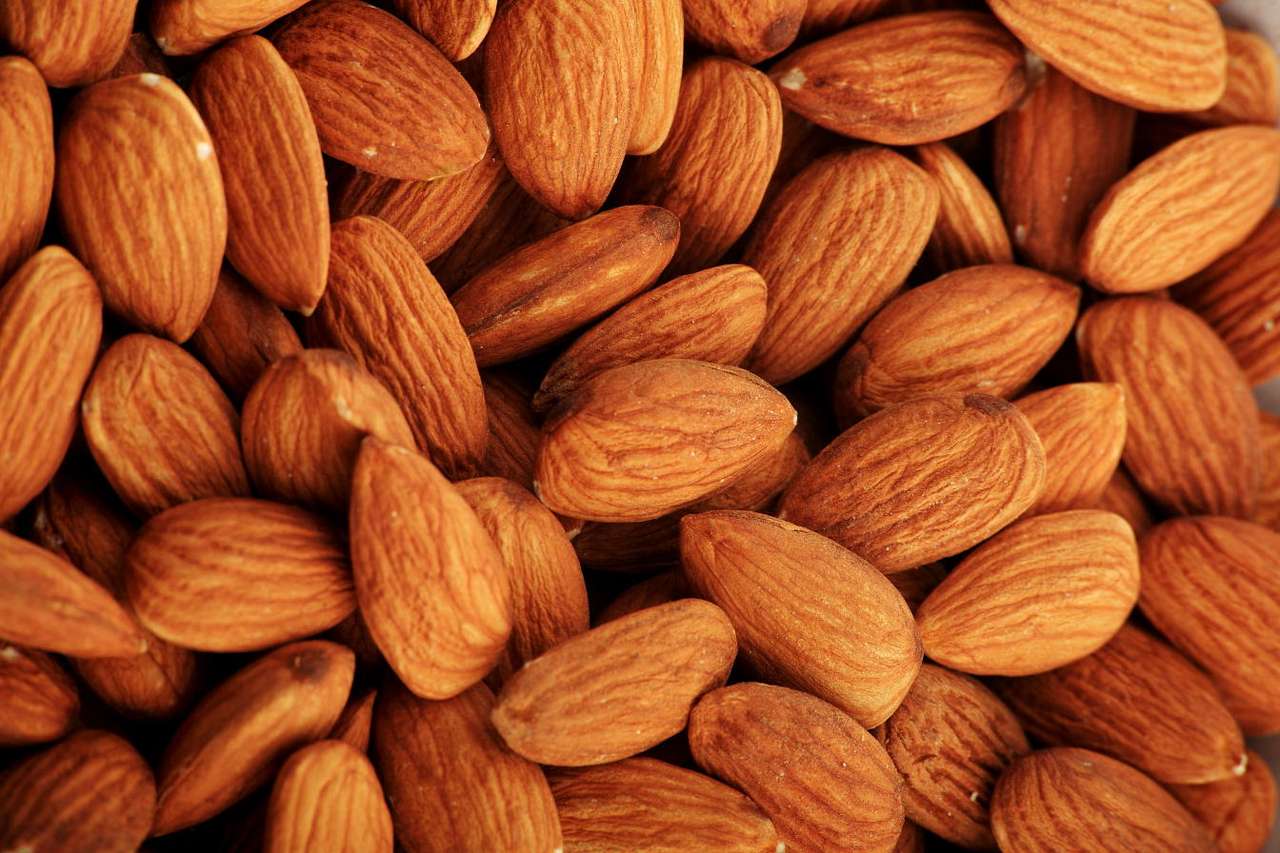 Almonds are a kind of nuts that is popular in a present-day confectionery. Almonds are seeds of a tree that is grown in the basin of the Mediterranean Sea and in the USA. Almonds are used in variety of ways. They are added to pies or desserts of consumed directly. They are often processed into marzipan. Tasty, nutritious and healthy almond oil is pressed from the seeds of almond tree. It is used in kitchen, cosmetics industry (as ingredient of creams and cleansers) and in mechanics (almond oil is used for lubricating mechanisms, which are expected to be of high precision).
Best results for 13×9 size
(117 pieces)
Updated every 2 hours
fruits
vegetables
fruit
vegetable
food
ingredient
many
bunch
topped
covered
brown
wooden
large
peach
property
board
cutting
green
lined
blue
close-up
nuts
seeds
prunus
pile
grill
open
oval
Other puzzle from the Nature category
Copyright 2022 www.epuzzle.info All rights reserved.
Solve puzzle